Are you a high-achieving woman who's struggling to balance it all?
Are you tired of being told that "work-life balance" is the answer to your problems, only to find that it's impossible to achieve?
Do you feel burnt out, stressed out, and in desperate need of a change?
If so, it's time to ditch the balance and find the harmony you've been seeking.

This workbook will have you redefine balance in a way you have never done before. If you're like most women, you've been taught to strive for balance in all areas of your life. But the truth is, balance is a myth. This workbook will teach you to let go of the pressure to achieve balance and embrace a new approach that focuses on harmony instead.
Using my Harmony Wheel exercise you will see exactly what you are creating with your time. It will allow you to evaluate your priorities and time with a fresh perspective and guilt-free approach to creating your ideal life.
When you're constantly striving for balance, it's easy to feel like you're falling short in every area of your life. But when you focus on creating harmony instead, you can find a sense of fulfillment and satisfaction that's truly life-changing.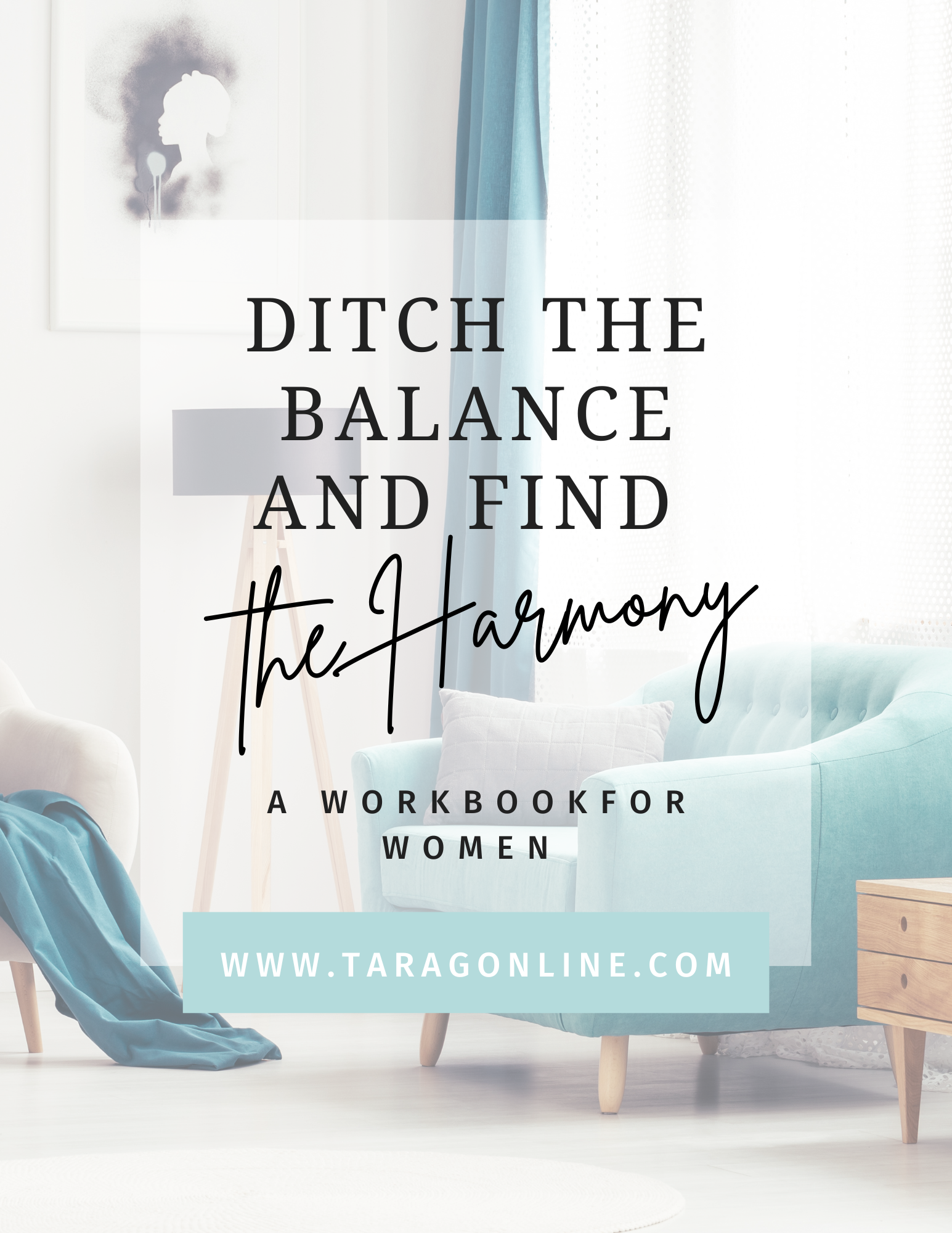 The Harmony Wheel exercise included in this workbook will help you gain clarity on what truly matters to you: By working through this exercise you'll gain a deeper understanding of your priorities, values, and time. This clarity will help you make more intentional choices about how you spend your time and energy.
When you're constantly trying to balance everything, it can feel like life is controlling you. But after completing your Harmony Wheel you'll feel more in control of your life and more empowered to create the harmony you've been seeking.
When you're living a life of harmony, you'll experience greater fulfillment and joy in everything you do. You'll be able to enjoy your work, your relationships, and your hobbies without feeling guilty or stressed out.
And that's a life-changing experience.